GREAT BRITAIN SAILGP TEAM BREAKS F50 SPEED RECORD ON BEN AINSLIE'S RETURN IN DENMARK
AARHUS, DENMARK – 18 August, 2021 – Great Britain SailGP Team CEO and driver Sir Ben Ainslie returned to the wheel of the British F50 today as the team began training ahead of the ROCKWOOL Denmark Sail Grand Prix in Aarhus (August 20-21).
It was an eventful return to action for Ainslie, who had missed the previous two SailGP events to welcome the arrival of his baby son Fox, as he and the British crew broke the SailGP speed record with a top speed of 98.3 km/h (61.1mph/53.1 knots) in strong breeze on the Aarhus waters – WATCH HERE
After winning the opening event of the season in Bermuda, Ainslie has returned to the Great Britain SailGP Team with the team in a strong position, second on the overall Championship leaderboard level on points with the leaders – Tom Slingsby's Australia SailGP Team. On returning to the team, Ainslie was full of praise for fellow Olympic gold medallist Paul Goodison who temporarily led the team in his absence in Taranto and Plymouth.
Ainslie said: "The team has done brilliantly over the past two events. It was great to see Paul come into the team and with very little time to practice beforehand get straight into the thick of it. They battled hard, and it was great to see their fighting spirit come through and finish on a really positive note with a race win in our home event in Plymouth.
"Now, coming into Aarhus we've got to regroup quickly. It was a full-on day out there today, a real team effort to keep the boat on its feet and we hit our fastest speed yet which is always good fun. One of those days where you're glad you can get the boat back to the dock in reasonable shape! We've got three key events pretty much back-to-back coming in Aarhus, Saint-Tropez and Cadiz (Andalusia) so it will be very important to get going quickly, get some solid finishes and try to keep ourselves at the top-end of the League.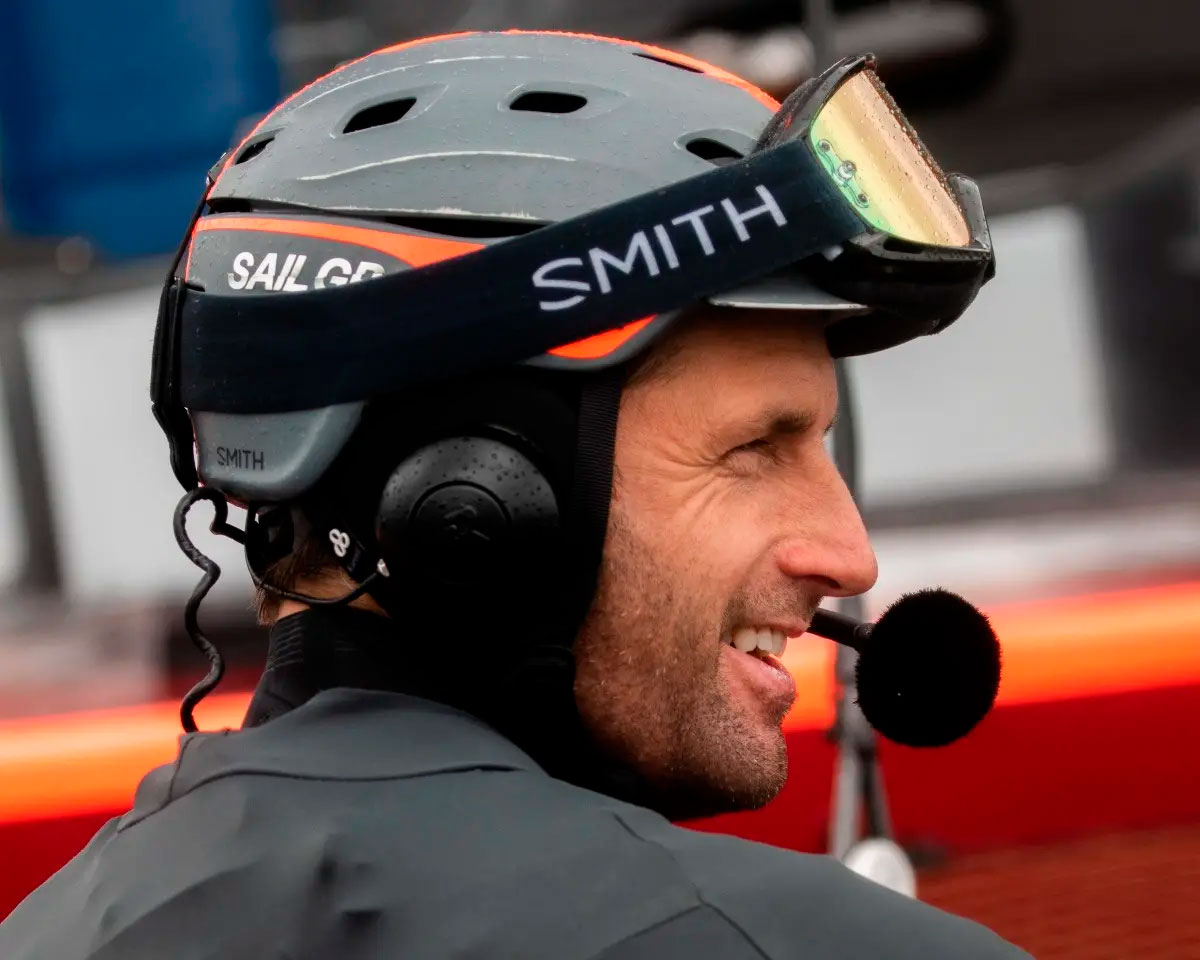 "The nature of SailGP, the nature of the racing, the quality of the fleet, and with the talent that is in these teams now, it is going to be really hard for one team to stand out and dominate. It's going to be really tight racing, down to the wire. That's what we love about SailGP, that intensity of racing, the close battles we are seeing on the water, and expect to see more of that."
The Great Britain SailGP Team has been joined in Aarhus by Hannah Diamond – the final athlete trialling as part of the league's Women's Pathway Program – before a final decision will be made on which of the female athlete trialists will be joining the team full time. With the previous trialists including the likes of recent Olympic medalists Hannah Mills and Anna Burnet, it will be a tough decision to make for Ben Ainslie and the team.
Commenting on SailGP's Women's Pathway Program and the team's trialists Ben Ainslie added: "We can only really accommodate one more full-time sailor with the team so it's going to be a tough decision how we move forward after this event. We've had some great athletes with the team over the past few events, real team players and very talented sailors all of whom have brought brilliant experience, attitude, and personality. We'll get our heads together after this event and finalise a decision based on what we think will be best for the team".
Off the water, the Great Britain SailGP Team is also in second place in SailGP's new Impact League, a world-first integrated second leaderboard created for all eight international teams, where the teams are rewarded for the positive actions they make to reduce their overall carbon footprint and help accelerate inclusivity in sailing. The team has been working closely with its Race For The Future partner STEM Crew to maximise its positive impact and climb up the Impact League leaderboard too.
The ROCKWOOL Denmark Sail Grand Prix is live on Sky Sports from 2PM BST on Friday August 20 and from 12PM BST on Saturday August 21, and is also free to view on SailGP's YouTube channel. For full viewing details visit sailgp.com/watch.
https://www.myluxepoint.com/wp-content/uploads/2021/08/breaks-f50-speed-record-on-ben-ainslie-s-return-in-denmark_105553.png
570
1024
Nico Nico
https://www.myluxepoint.com/wp-content/uploads/2017/11/logo2v-NAVID.png
Nico Nico
2021-08-18 21:50:26
2021-08-18 21:50:26
GREAT BRITAIN SAILGP TEAM BREAKS F50 SPEED RECORD ON BEN AINSLIE'S RETURN IN DENMARK