The affordable smart card that consolidates your entire wallet.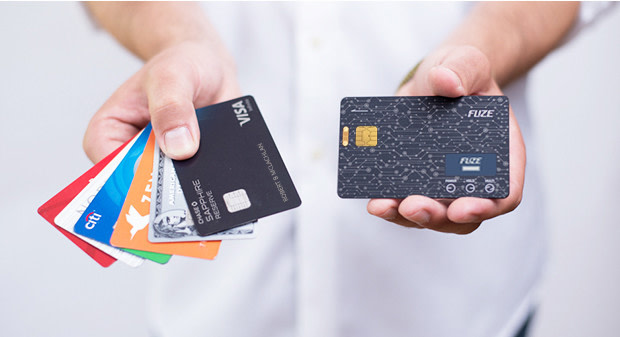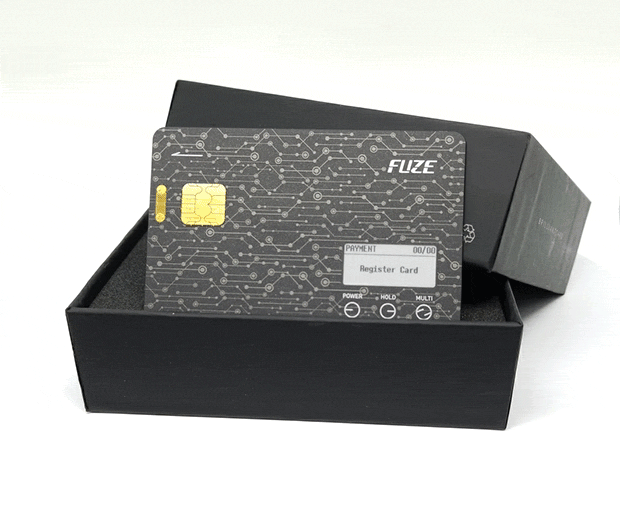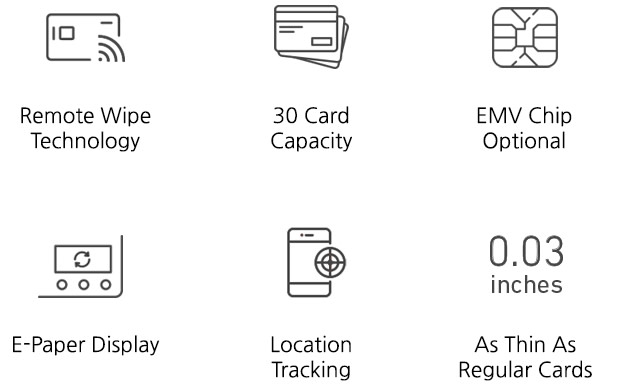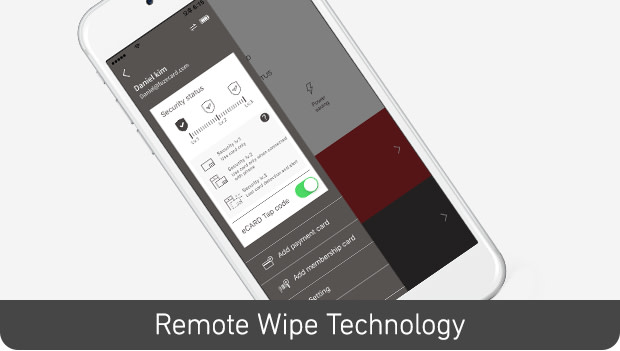 Instantly clear your data and cards from Fuze Card if lost.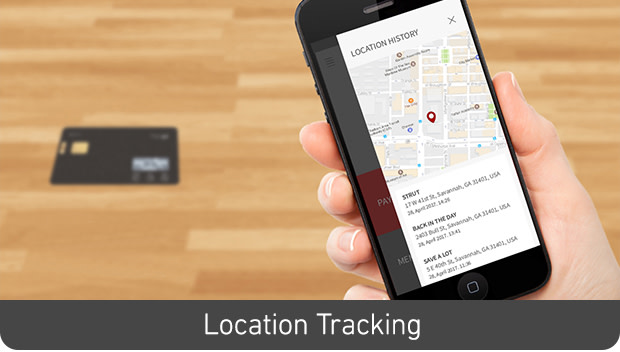 Receive notifications when you've left Fuze Card behind or if it's on the move without you.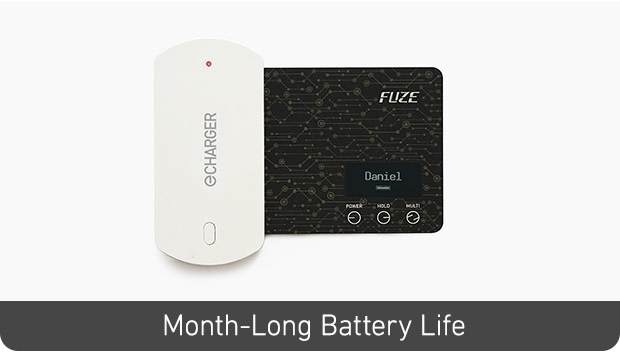 Lasts 30 days per charge. Portable power bank holds 1 extra charge for travel.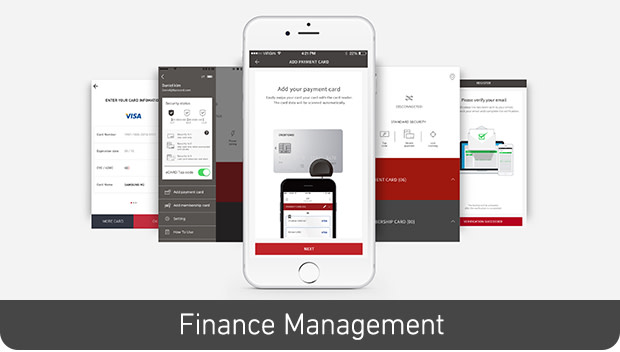 All your cards and finances easily accessible in seconds.

Handing over your card to a waiter? Select a single card to use when Fuze is out of Bluetooth range. Fuze will automatically lock after the transaction is complete.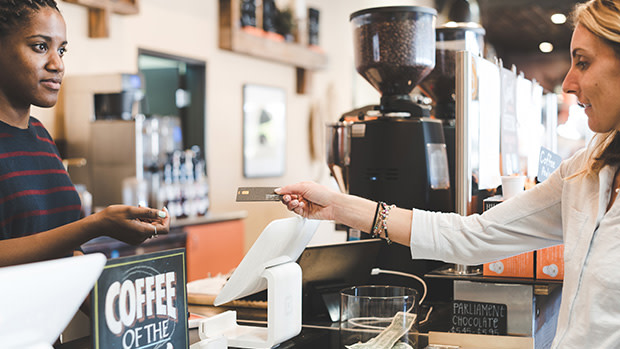 Toggle cards quickly with just the push of a button. See your cards displayed clearly on Fuze Card's E-Paper display.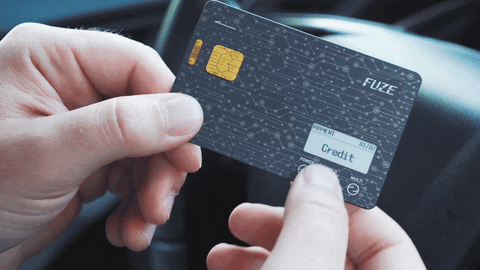 Whether it's at your favorite restaurant, a farmer's market, or even the ATM,  Fuze Card works seamlessly.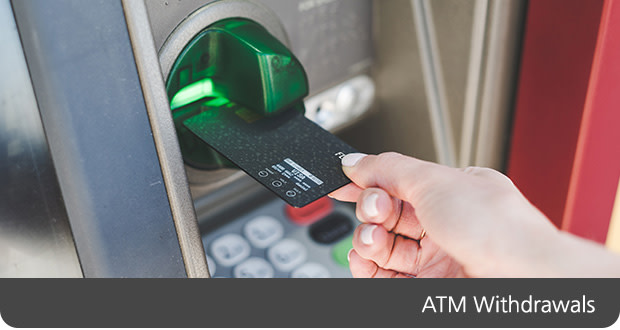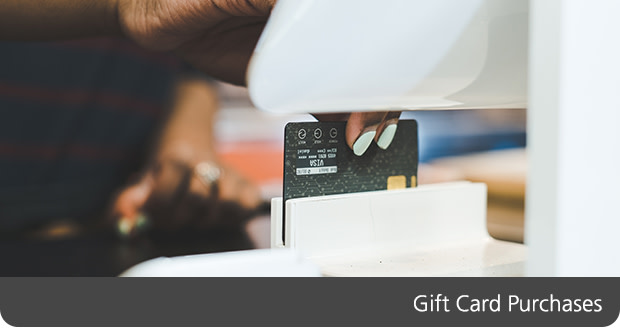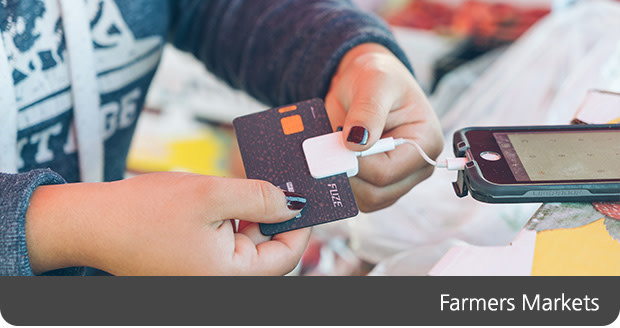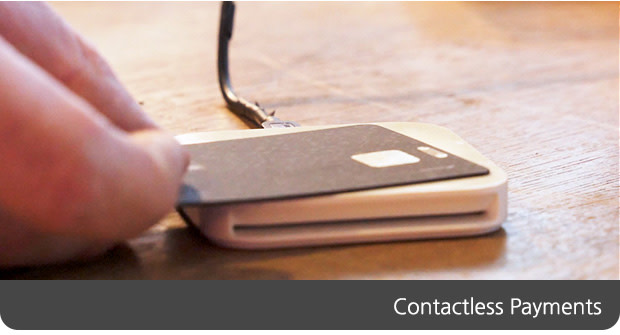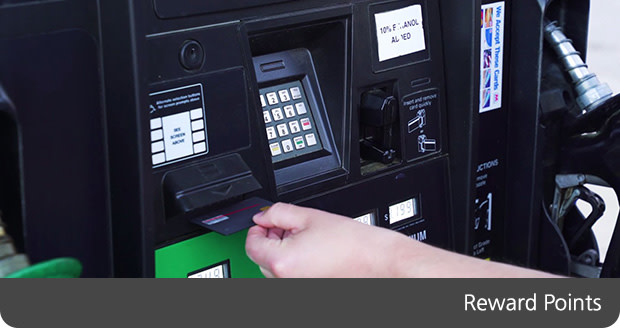 No matter the type, the bank, or how you use it, Fuze Card can handle all of your cards.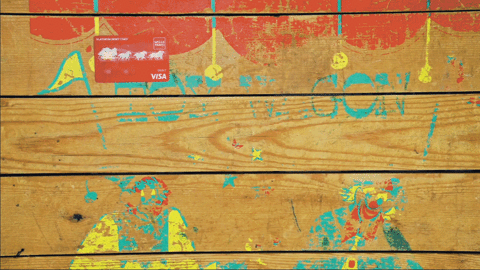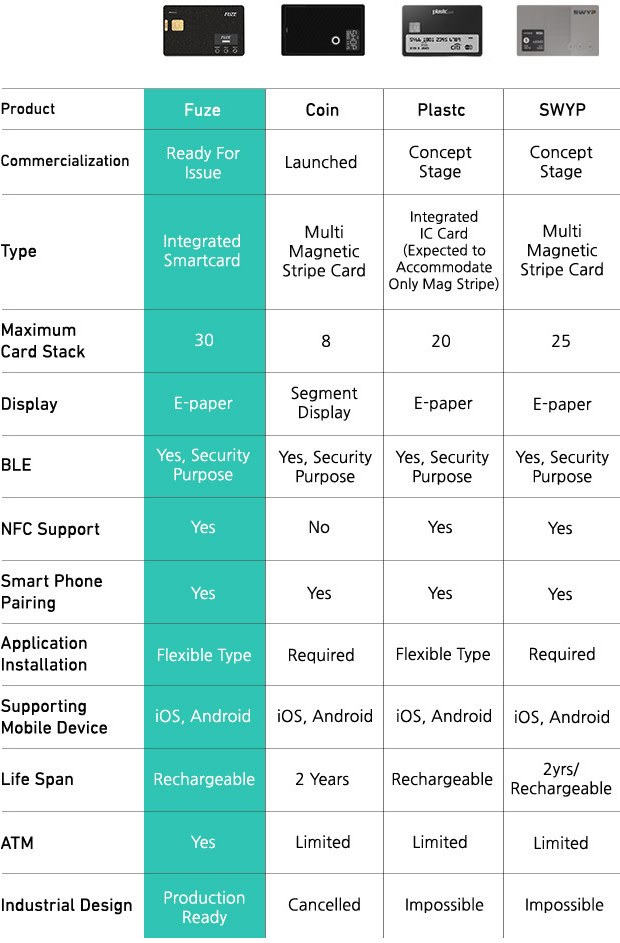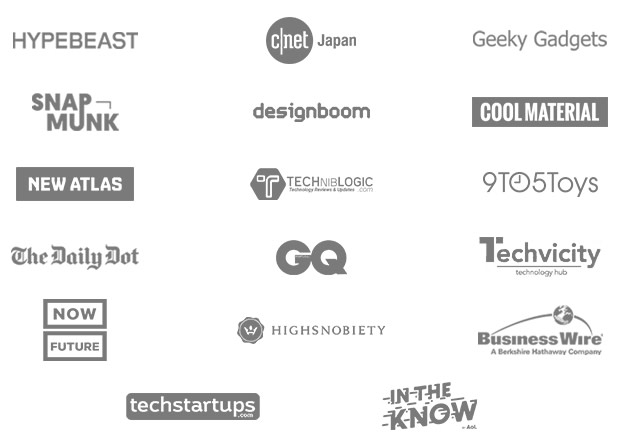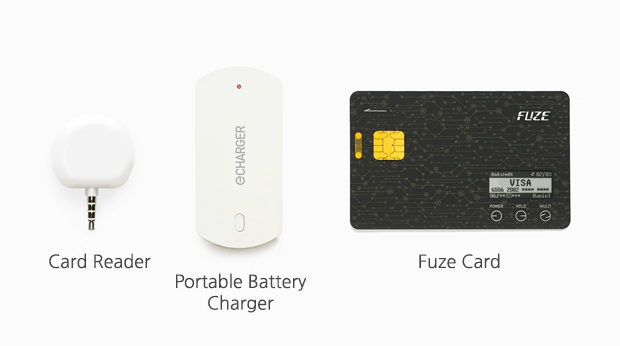 We've completed several successful real-world tests in South Korea, putting Fuze in the hands of beta testers starting in November, 2016.
Here are a few highlights (All translated from Korean):
"Pros: Easy to use, light, no need to take out smartphone, do not need to worry about dropping [unlike smartphones], simplifies your wallet… I was pretty amazed." – G. Lee, via Facebook
"I added my points cards and membership cards to pay for movie tickets at CGV [Cinemas]… It also worked without any problem at Paris Baguette." – S. Quinee, Blogger
"It's exactly same size as my other credit cards… It's pretty amazing that they have packed this much technology into a card as thin as this" – F. Leinger, Blogger, Naver.com
"I first used the card at a convenience store… works without a hitch. Amazing. Out of all the smart cards I pre-ordered, it's first smart card that I can actually hold in my hand." – M. Daeng, Blogger, Naver.com

The free, secure iOS and Android app lets you easily set up and manage your accounts, cards, and expenses.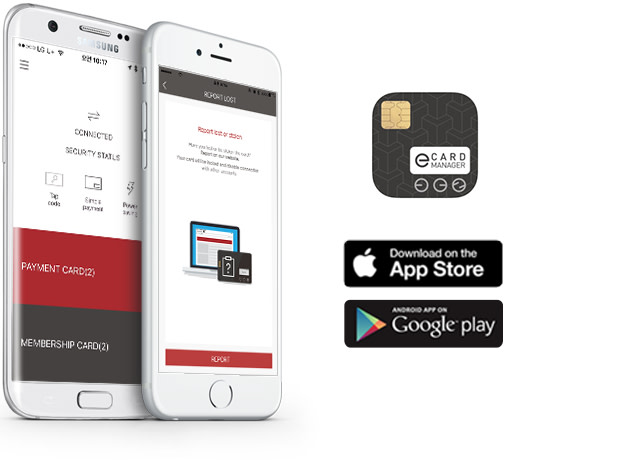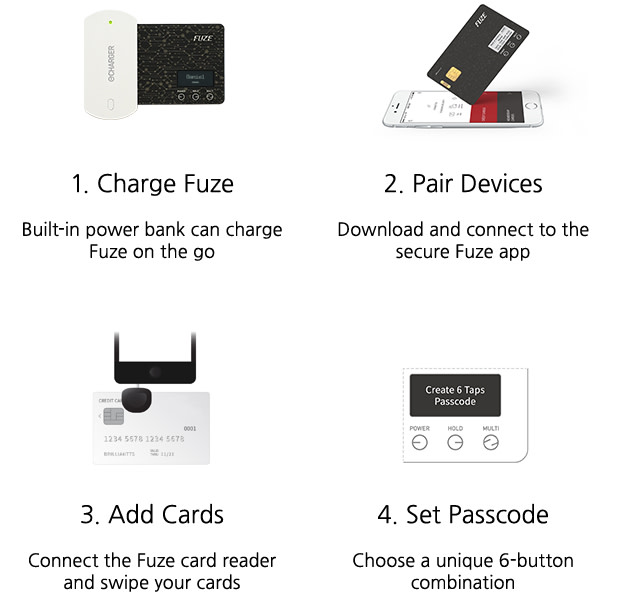 It may be the same size as any other card in your wallet, but Fuze Card is built for bigger things.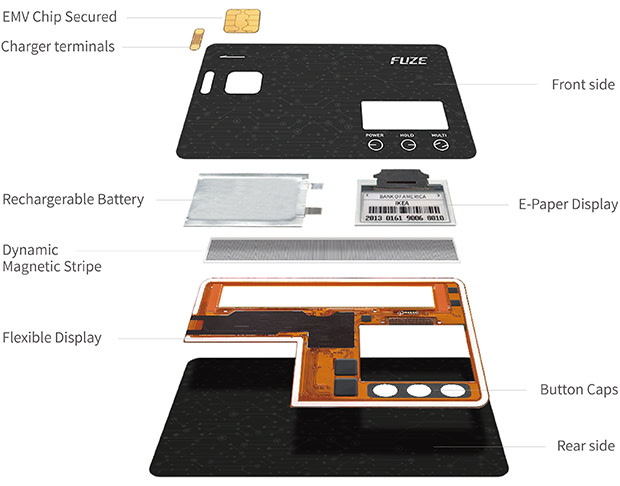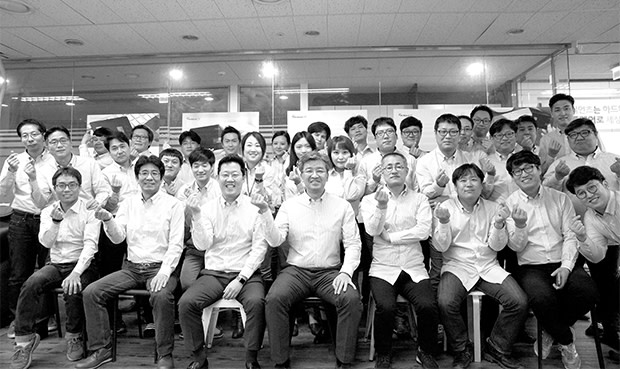 Our journey began in the early 2000s, when our CEO & Inventor, Jaehun Bae, and his core engineers worked for a company that invented the optical track pad for Blackberry.
The main challenge behind developing optical track pads is the ability to pack everything into a slim module for phones. At the time, Jaehun and his team were the only ones to successfully develop this module.
Our team's technological expertise and experience has been crucial to the development of the Fuze Card. Smart cards may look simple on the outside, but to pack so many features and tech into an 0.03 inch thin card requires years of research and development, rigorous testing, and countless revisions.
Now we, a team of over 40 individuals with decades of experience, are excited to bring you Fuze, and can't wait for you to join our community.


Jaehun Bae – CEO, Inventor & Founder
A pioneer in smart device design with 20 years of experience in high-tech product development. Jaehun's vision is to create a smart digital wallet that revolutionizes the way you manage your wallet.
Taesung Park – CTO, Research & Development
Over 25 years' experience in bringing innovative products to market. Previously worked on IoT and Smart Devices at Samsung Electronics. Taesung dramatically improved card device technology and the detection rate for POS machines.
Frank Harder – CSO, Strategy & Financial Institution Liaison
Former VP at the Strategy & Innovation Center of Samsung, with extensive experience in the financial industry. Frank now leads the efforts to coordinate business agreements with financial institutions.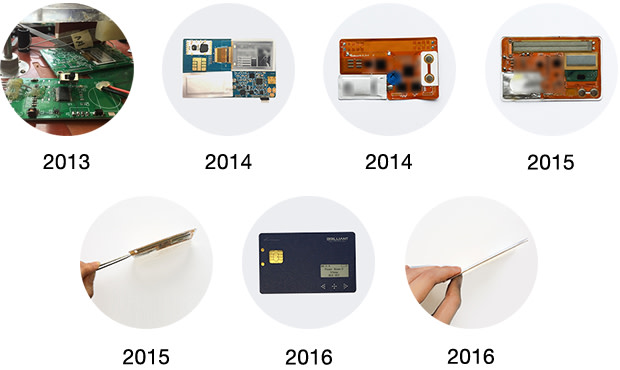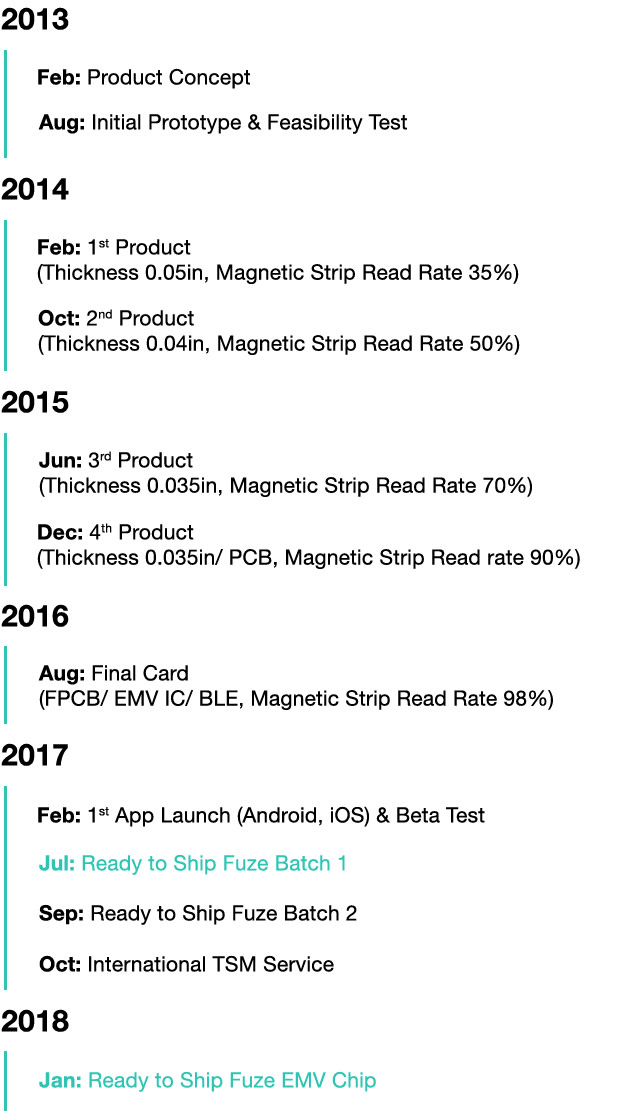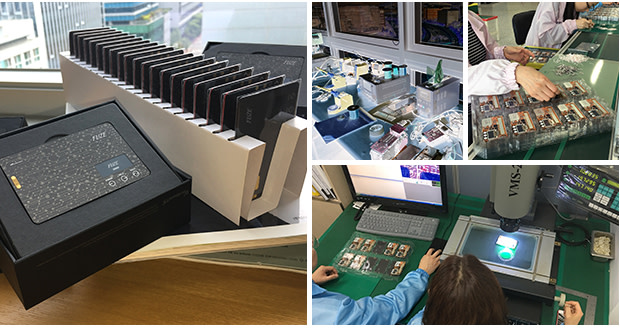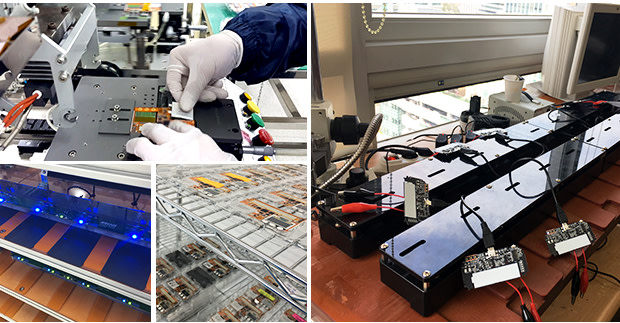 We are able to ship worldwide. VAT and GST not included. Please see reward details for the shipping cost that applies to you.

We plan to ship the first batch of Fuze Card without EMV chip technology in July 2017, the second batch of Fuze Card without EMV chip technology in September,* and Fuze Card with EMV chip technology in January. We will keep you up to date on our progress and the expected delivery date of your order.
All Fuze Card pre-ordered after July 13 are expected to ship in September.
*Actual ship dates may vary. We will keep you notified of your product ship date.

By backing now, you'll get to own one of the very first Fuze Cards ever. Plus, get exclusive access to provide valuable feedback that will shape future generations of the produ
https://www.myluxepoint.com/wp-content/uploads/2017/08/giphy.gif
525
620
Rubén
https://www.myluxepoint.com/wp-content/uploads/2019/01/logo2v-300x88.png
Rubén
2017-08-17 09:41:13
2021-11-13 08:52:06
TECNOLOGÍA: Fuze Card - Todas tus tarjetas en una sola