Embark on the Ultimate Italian Cooking Experience with Massimo Bottura
Explore the wonderful flavours of Emilia-Romagna through the Mind of Chef Massimo Bottura at Osteria Francescana with a cooking masterclass, while staying at his beautiful guest house Casa Maria Luigia.
STARTING FROM
Hosted Experience in Emilia-Romagna through the Eyes of Massimo Bottura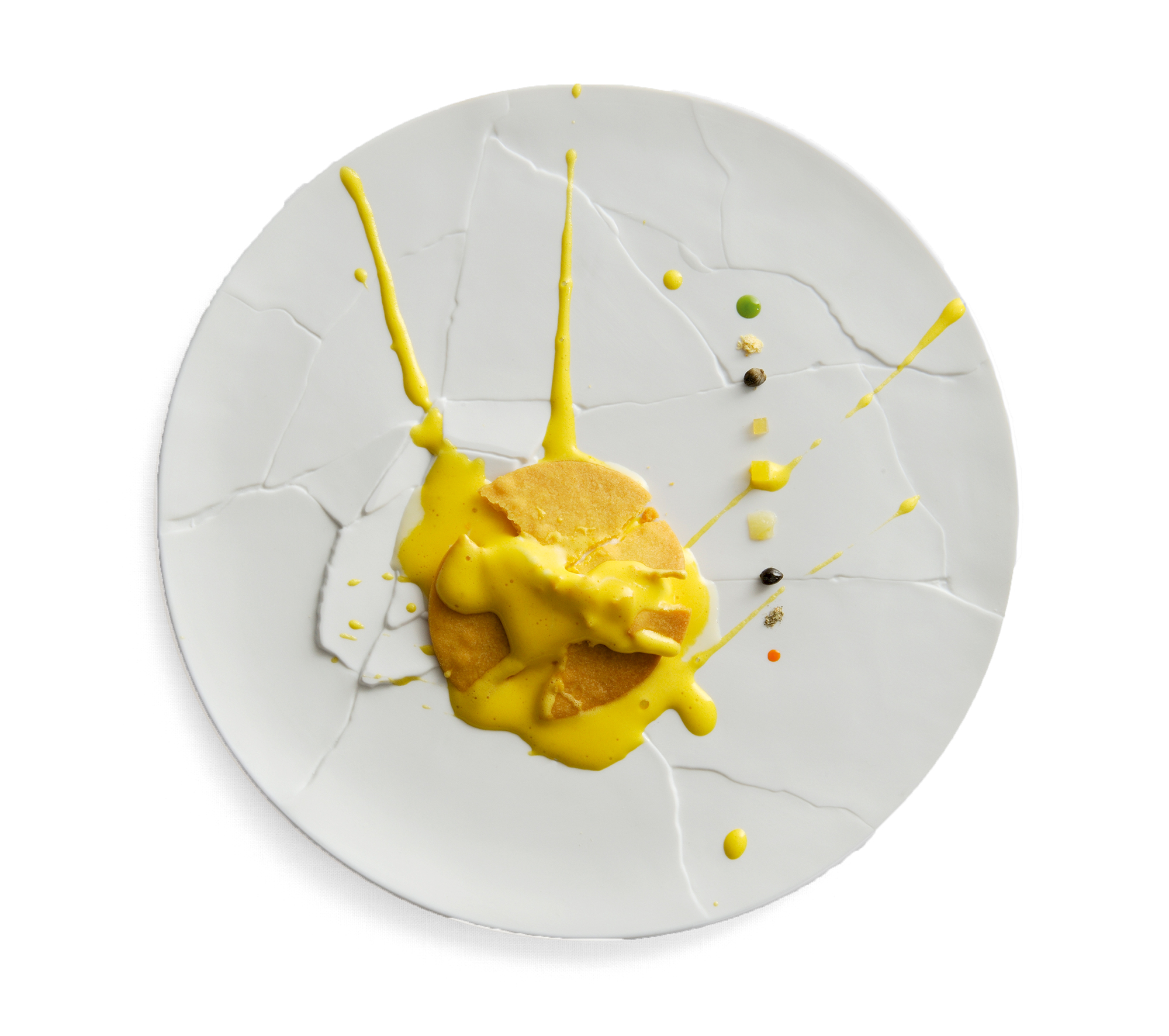 Photo credit Marco Poderi
AVAILABLE DEPARTURES
Tuesday 5th – Friday 8th October 2021
Private Group Bookings – Upon Request
2022 Dates Available Soon – Apply on the Guestlist
Emilia-Romagna is a gourmet paradise where eating and drinking exceedingly well is mandatory. On this 4-day immersive Hosted Experience, you will get to meet Massimo Bottura and appreciate Modena and the region through his eyes. A wonderful opportunity to hear insights into his beautiful world of culinary creations, values around ethical cooking, respect for mother nature and his passion for social change.
Bottura's creative mastery of Italian cooking allowed him to reimagine ingredients from the local Emilia-Romagna region with colour, form and taste. Join the guestlist now and dream about the wonderful dishes just waiting to be discovered on this trip to Italy.
STARTING FROM
€9,235
per person (EUR) inc. VAT, based on 2 people sharing Small group experience / Limited to 23 guests Booking is now open, join the guestlist to book.
Experience the Culinary Art of Masterchef Massimo Bottura
"Cooking is about emotion, it's about culture, it's about love, it's about memory…"
— Massimo Bottura —
Massimo Bottura is hailed as a storyteller and artist as much as a cook. Bottura's freedom weaves narratives through his dishes, breaking traditions and innovating with ingredients. Enjoy Bottura's warm hospitality on a 4-day travel experience designed entirely around Massimo's culinary art and creations and the regional culture of Emilia-Romagna. The experience is hosted in the Modenese countryside at Casa Maria Luigia, Massimo's guest house where he opened his new dining experience "Francescana at Maria Luigia", featuring a tasting menu with Osteria Francescana most iconic dishes.
As one of the world's leading influencers on the gastronomy scene, Chef Massimo will share through a masterclass his passion and journey of creativity to feed people with emotion in an intimate setting with a small number of guests. You are also guaranteed a dining experience at both Osteria Francescana, voted best restaurant in the world, and Bottura's new dining experience "Francescana at Maria Luigia" with open kitchen and communal tables in the countryside, located at Casa Maria Luigia.
Photo credit Marco Poderi
Welcome to the Land of Slow-Food & Fast-Cars
"Contemporary Italian is not a cuisine of revolution, it's a cuisine of evolution."
— Massimo Bottura —
Your stay will be at Casa Maria Luigia, an intimate 18th-Century Country House nestled in the hills of Emilia-Romagna and surrounded by agricultural landscape of the countryside of Modena. Massimo Bottura and Lara Gilmore, partners in life and business, acquired the property with the intention of extending the art of hospitality beyond the doors of Osteria Francescana, and where they share their passion for art, music and food in a new form, from the heart of Emilia-Romagna!
The Emilia-Romagna region is known as the land of slow-food and fast-cars. This lush and fertile region is considered the epicentre of Italian cuisine and has created the Parmigiano Reggiano, balsamic vinegar, sparkling red Lambrusco wine, prosciutto and well-known pasta like lasagne, tagliatelle and tortellini.
A culinary centre with gastronomic traditions that is home of course to Massimo Bottura, who catapulted Italy's Modena to worldwide gastronomic glory when he opened his Osteria Francescana in 1995, showcasing his avant-garde take on traditional Italian cuisine.
Eating at Bottura's highly sought Osteria Francescana, right in the heart of Modena, is an unforgettable experience. Named number 1 on The World's 50 Best Restaurants list in 2016 and for the second time in 2018, Osteria Francescana has 12 tables, and for the guests of Satopia Travel during this hosted experience, we are taking the full restaurant for a private dining experience.
Meet Your Host Chef Massimo Bottura
CELEBRITY CHEF, AUTHOR & RESTAURATEUR
Chef Massimo Bottura is without a doubt one of the foremost ambassadors of modern Italian cuisine. From his first trattoria — Trattoria del Campazzo — on the outskirts of Modena in 1986, where he worked with Rezdora Lidia Cristoni, to an apprenticeship under Chef Georges Coigny. Bottura formed a culinary foundation that combined regional Italian cooking and classical French training. He further refined his style under legendary Alain Ducasse at Louis XV in Monte Carlo.
In 1995, Bottura opened his Osteria Francescana in historic central Modena, where he was able to freely blend his creative take on Italian cuisine with cutting edge contemporary art and design, bringing a modern aesthetic to the junction of tradition and innovation. Another formative experience—this time under Ferran Adrià—encouraged Bottura to continue pushing the envelope in his cuisine. Over the last 10 years, Bottura has worked to do just that, creating dishes such as "Five Ages of Parmigiano Reggiano in different textures and temperatures" that showcase his maturity as an innovator, as well as his respect for his ingredients.
Three Michelin stars and a first place ranking in San Pellegrino's World's 50 Best Restaurants list prove that Bottura's explorations are more than successful; they're inspiring. Like so many cutting-edge chefs, Bottura cooks to invite and evoke a contemplation of history, territory, and flavour. And on the stage of gastronomic conferences around the world, Bottura freely shares his creative process in demonstrations, lectures and film, such as his latest "Chef's Table" on Netflix and the conceptual "We Are the Revolution," a narrative exploration of "original sound" through art, music.
https://www.myluxepoint.com/wp-content/uploads/2021/07/massimo-bottura-experience.jpg
640
960
Maria G
https://www.myluxepoint.com/wp-content/uploads/2017/03/logo2v.png
Maria G
2021-07-18 13:52:41
2021-07-18 13:52:41
Embark on the Ultimate Italian Cooking Experience with Massimo Bottura